Handcrafted Marketing Solutions helps your business develop a deep digital footprint through optimized search, distinctive social media marketing and branding that tells your unique story.
Our team is made up of talented, passionate professionals who are dedicated to helping our clients succeed. Learn more about our team members below.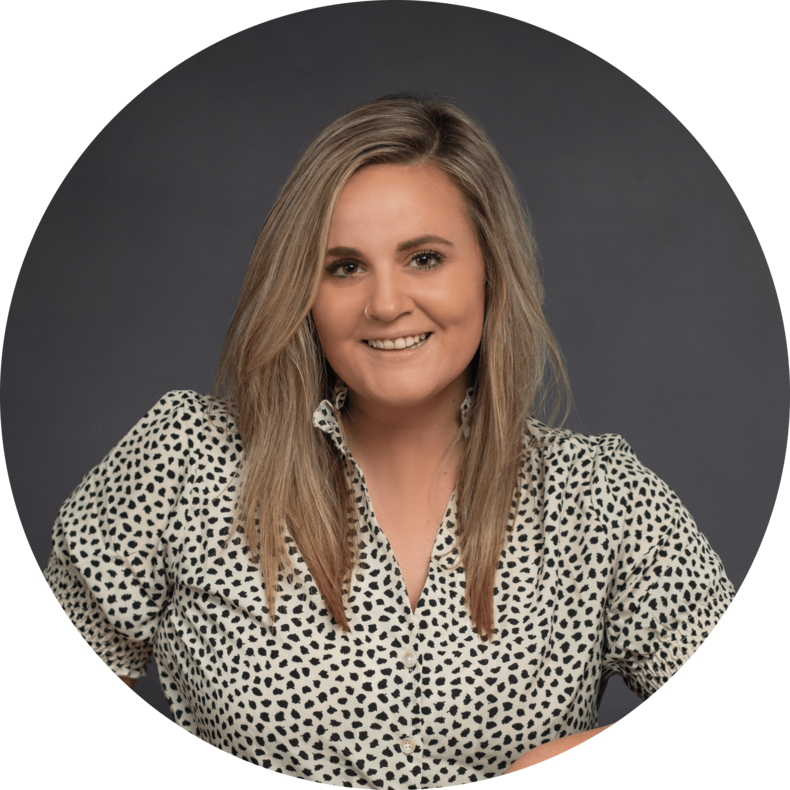 Ashley Nutter, the founder and owner of Handcrafted Marketing Solutions, has experience in beginning three separate businesses in three completely different industries. She quickly realized that for her businesses to flourish they needed an online presence with a digital strategy. She created these strategies, each unique to their industry, and it didn't take long for her to recognize the powerful influence this had in the success of all three businesses.
A passion was born in Ashley to begin helping other business owners find success that would come from an obvious, effective online presence. Ashley has a passion for entrepreneurship and loves watching a business grow to its fullest potential.
Joel Nutter
Owner – Customer Relations
Meet Joel Nutter, our Sales and Communication Manager. With over 10 years of experience in sales and customer service, Joel is an expert at building relationships and helping our clients achieve their business goals.
In his role at Handcrafted Marketing Solutions, Joel is responsible for managing our sales efforts and ensuring that our clients have the support and resources they need to succeed. He is also responsible for managing our communication channels and ensuring that we are providing timely, relevant, and valuable information to our clients.
Joel's passion for helping businesses grow is evident in everything he does. We are lucky to have him on our team and are confident that he will continue to make a positive impact on our clients and our business.
Paige
Director of Communications
As the Director of Communications at Handcrafted Marketing Solutions, Paige is responsible for overseeing all aspects of our communication strategies. She possesses a deep understanding of the power of words and knows how to leverage them to convey compelling stories and engage audiences.
Paige's expertise extends to both internal and external communication efforts. She skillfully manages our brand's public image, ensuring consistent and impactful messaging across various channels. Whether it's writing press releases, developing content for our website, or managing our social media presence, Paige's strategic approach and exceptional communication skills leave a lasting impression.
Furthermore, Paige plays a pivotal role in fostering relationships with our clients, partners, and stakeholders. She effectively communicates our company's vision, values, and offerings, building trust and nurturing long-term connections.
Meet Melissa, our Ads Manager who brings her expertise in digital advertising to help businesses reach their target audience and drive growth. With over 7 years of experience in managing successful ad campaigns, Melissa is an expert in creating and implementing effective advertising strategies across multiple channels.
Melissa's role is to work with our clients to understand their unique business goals and create customized ad campaigns that deliver measurable results. She uses her skills in audience targeting, ad copywriting, and ad design to create compelling campaigns that drive traffic, leads, and sales.
Melissa stays up-to-date with the latest trends and best practices in digital advertising to ensure that our clients are always using the most effective and efficient ad platforms. Her ability to analyze data and optimize campaigns for maximum ROI ensures that our clients get the most out of their ad budgets.
With Melissa on board, our clients can rest assured that their ad campaigns are in expert hands and that they will see the results they need to grow their business.
Meet Mike Brenson, our SEO Manager. With over 5 years of experience in search engine optimization, Mike is a seasoned pro when it comes to helping businesses improve their online visibility and drive targeted traffic to their websites.
Mike is responsible for developing and implementing SEO strategies that are tailored to the specific needs and goals of each of our clients. He uses a variety of tactics to optimize websites and content for search engines, including keyword research, on-page optimization, and technical SEO.
Mike's dedication to staying up-to-date with the latest SEO trends and best practices has helped our clients achieve success in the search results.